Comprehensive Dental Services in Chester, VA for the Entire Family
Using advanced dental technology, Felton Dentistry, serves patients of all ages: infants, teens, adults and seniors to provide unique dental treatment for each stage of their life. We are committed to offering a wide array of dental services so that you can get the dental care you need all under one roof.
Visit our office in Chester, VA, where you'll find amenities that make it feel "homey," a caring staff attentive to your individual needs, and convenient treatment that fits you and your family's schedule.
Whatever you need to be seen or treated for, we have you covered. Check out our list of services below and call our office today at 804-717-2099 to book your appointment and enjoy a lifetime of exceptional dental care.
Our Patient-Centered Approach
When you visit our Chester office, you'll experience the Felton Dentistry difference. We're your one-stop shop for comprehensive dental services for the entire family. The experience we've accumulated over the last 35 years and the advanced technology we use means you can trust us to provide expert-level care with accuracy. It's our goal to provide you a comforting, inviting atmosphere and sedation options to make your dental appointment stress-free and rewarding.
You are our top priority. The treatment plan we work together to create will align with your needs, lifestyle, and goals. Even if this is the first time you've visited the dentist in a while, we are here to do what it takes to help you get on track with your oral health. We'll make sure you feel right at home in our comfortable office where expert dentists, Dr. Felton, and his compassionate team, will treat you with respect and dignity. Our minimally invasive treatments help you feel relaxed while taking care of your dental needs.
Join the Felton Dentistry family! Give us a call at 804-717-2099 or schedule an appointment online today.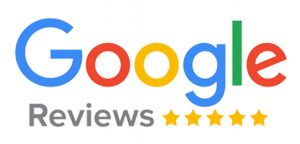 What Our Patients are Saying
After a year of a upper denture issue(not Dr fault). Dr. Felton is making it right and not charging me for something I had no control over. That is... Read More huge! So, I know that this practice cares for the patient. And not just here to take money over and over again....I would definitely recommend....and this is my dental practice forever

Tara P


November 9, 2022

Tamara & Doctor Felton we're both amazing.

Antoinette Brown


November 8, 2022

I had the pleasure of having Tamara Matthews as my Hygienist! I've never felt so listened to and taken care of. I highly recommend her snd the practice!

Building Home Wealth LLC


September 15, 2022

After explaining my concerns with Dr Felton, he explained my condition and procedures how he would take care of it. I placed my trust in him and returned the following... Read More day to have teeth extracted. The procedure was a success. My fear of of scheduling an appointment with a dentist (Dr. Felton) has finally changed. I recommend Felton Denistry. Thank you Lord for eliminating the fear.

Rhonda Goins


September 15, 2022

I love this place! Which may be weird to say about a Dentist. It's a welcoming environment. I love that the staff is diverse and has no problem Educating you... Read More about your mouth health. The Doctor is just as lovely. He doesn't say much, but when he doesn't speak, it's always Delightful and Educational. I enjoy that he doesn't talk to fill up space! The begin to the end was excellent!

Ms. "Tae" Thompson


August 11, 2022

Very welcoming atmosphere. Friendly associates and quality of care was excellent. Kept me informed every step of the way.

Randy Zach


August 11, 2022

Recently moved to the area and after my daughter and I went, somewhat excited to have rest of family go soon. The staff was great. First time I felt a... Read More dentist and staff took the time to do full evaluation and come up with a treatment plan. Don't have serious issues, but good to know they work to truly make a difference.

Allen Price


August 11, 2022

Dr. Felton and his staff do a superb job ensuring your comfort and understanding of necessary procedures. They are awesome!

Vicki Hill


August 1, 2022

Everyone is always super friendly and very helpful and cares about your well being. Been seeing Dr Felton for meny years. Great practice.

Brenda Bender


August 1, 2022