Smile Again with Restorative Dentistry in Chester, VA
When you need to repair your broken smile, turn to the experts in restorative dentistry, Dr. Felton, and the Chester, VA, dental team who work hard to help each patient enjoy the full use of their teeth again. We offer many ways to get your smile and your bite back into shape.
Do you need restorative dentistry services in Chester, VA?
If you're a patient in the Chester area who needs restorative dentistry, we can help you realize the many benefits, including:
Trust Your Smile to One of the Best Restorative Dentists in Chester, VA
For over 35 years, the office of Felton Dentistry has created a welcoming, comfortable environment for our patients, providing high-quality restorative dental care using only name-brand materials. Dr. Felton uses a variety of dental restorations that can repair your smile and your bite.
What is restorative dentistry?
Restorative dentistry are procedures that are meant to replace missing or damaged teeth. The best restorative dentists in Chester restore the function and integrity of the tooth while maintaining its natural look.
How To Care for Your Teeth After a Restorative Dentistry Procedure in Our Chester, VA Office
Root canal therapy should solve the problem that caused your tooth pain. However, in some cases, you may need to have the tooth retreated. It's important to keep your teeth and gums healthy by brushing and flossing, as well as getting regular dental exams & cleanings.
Although crowns should last a lifetime, it's possible the cement could become loose and cause the crown to come out. If this happens, you can sometimes temporarily put it back on with denture glue or toothpaste, but contact our office immediately to come in to have it reattached with permanent cement. To help avoid losing a crown, be sure to maintain good oral hygiene and stay away from hard foods that might be damaging.
With any restorative dentistry, you will want to make sure to brush your teeth twice a day, preferably with an electric toothbrush that can better remove plaque. Also, make sure to floss around dental implants, crowns, and brides at least once per day. Avoid any foods that might cause damage to restorative work.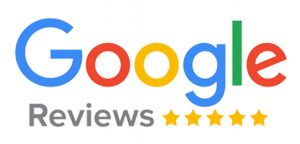 What Our Patients are Saying
After a year of a upper denture issue(not Dr fault). Dr. Felton is making it right and not charging me for something I had no control over. That is... Read More huge! So, I know that this practice cares for the patient. And not just here to take money over and over again....I would definitely recommend....and this is my dental practice forever

Tara P


November 9, 2022

Tamara & Doctor Felton we're both amazing.

Antoinette Brown


November 8, 2022

I had the pleasure of having Tamara Matthews as my Hygienist! I've never felt so listened to and taken care of. I highly recommend her snd the practice!

Building Home Wealth LLC


September 15, 2022

After explaining my concerns with Dr Felton, he explained my condition and procedures how he would take care of it. I placed my trust in him and returned the following... Read More day to have teeth extracted. The procedure was a success. My fear of of scheduling an appointment with a dentist (Dr. Felton) has finally changed. I recommend Felton Denistry. Thank you Lord for eliminating the fear.

Rhonda Goins


September 15, 2022

I love this place! Which may be weird to say about a Dentist. It's a welcoming environment. I love that the staff is diverse and has no problem Educating you... Read More about your mouth health. The Doctor is just as lovely. He doesn't say much, but when he doesn't speak, it's always Delightful and Educational. I enjoy that he doesn't talk to fill up space! The begin to the end was excellent!

Ms. "Tae" Thompson


August 11, 2022

Very welcoming atmosphere. Friendly associates and quality of care was excellent. Kept me informed every step of the way.

Randy Zach


August 11, 2022

Recently moved to the area and after my daughter and I went, somewhat excited to have rest of family go soon. The staff was great. First time I felt a... Read More dentist and staff took the time to do full evaluation and come up with a treatment plan. Don't have serious issues, but good to know they work to truly make a difference.

Allen Price


August 11, 2022

Dr. Felton and his staff do a superb job ensuring your comfort and understanding of necessary procedures. They are awesome!

Vicki Hill


August 1, 2022

Everyone is always super friendly and very helpful and cares about your well being. Been seeing Dr Felton for meny years. Great practice.

Brenda Bender


August 1, 2022