Trust Our Dental Experts for Oral Surgery in Chester, VA
Even the most conscientious of patients can sometimes end up in a dental situation that requires oral surgery to correct. That's no problem at the office of Felton Dentistry. Our skilled dentists and staff have served Chester for over 35 years, helping patient after patient get their oral health back on track.
If you need an oral surgical procedure, here's what you can expect from us:
Call us today at 804-717-2099 to schedule your consultation. Don't let your smile suffer! Our office is located at 10611 Greenyard Way – just a short drive from the Kroger Marketplace on Iron Bridge Road.
Do you need oral surgery?
If you've had a tooth that's been hurting for a few weeks and is now unbearable, if your jaw has been sore, or you recently lost a tooth –– it may be time to see your dentist for a consultation. Your dentist may then refer you to an oral and maxillofacial surgeon. At Felton Dentistry, we can do both –– hold the consultation and perform oral surgery if needed.
An oral surgeon has taken years of training beyond what's required of a general dentist. This includes education and hands-on training in anesthesia. IV sedation or local anesthesia would be necessary for an oral surgery procedure.
Oral surgery can help solve a few problems, including wisdom teeth that need to be removed because they can cause problems with your other teeth. Oral surgery is also needed when replacing a missing tooth with a dental implant. You may also need to see an oral surgeon if you have an overbite or underbite that is caused by your jaw. If you have recurring jaw joint problems that cannot be treated with medication, physical therapy, or splints, oral surgery may be a viable option.
We routinely perform several types of oral surgery, including:
Tooth Extractions
If we're unable to save your tooth, we'll remove it as quickly and gently as possible. We'll also explain your tooth restoration options so you can enjoy a complete smile again. We can remove wisdom teeth in most cases.
Bone Grafts
This procedure will use synthetic bone material to stimulate the growth of new bone cells in your jaw. After a few months, a jaw that was previously too weak for dental implants will be ready to support them.
Ridge Augmentations
Using a combination of techniques, we can improve and strengthen your jaw ridge, either to prepare it for dental implants or for aesthetic purposes.
How to prepare for oral surgery
It's important to always follow your dentist's instructions when preparing for oral surgery. Generally, you would prepare for oral surgery just as you would for any other medical procedure.
Step 1: Set up a nice place to come home to after the surgery, in case you need some downtime after the procedure.
Step 2: You should follow the directions of your dentist, but typically it's best to not eat or drink anything for 8-10 hours prior to your surgery.
Step 3: Discuss anesthesia options with your dentist. If you're going to be given a sedative that would impair your driving, make sure you have secured a ride home after your appointment.
Recovery time after oral surgery
Recovery time after oral surgery can vary depending on your specific situation. However, it normally takes 48 hours up to 1 month. Be patient with yourself and be sure to check in with your dentist as directed to ensure you're healing properly.
You will want to refrain from smoking or drinking alcohol after your surgery, as that can slow the healing process. It's also important to avoid hard, crunchy, or chewy foods. Instead, eat softer foods that are at room temperature, as extreme hot or cold foods could be painful.
If you do experience pain or swelling, use an ice pack to reduce any inflammation. Instead of brushing, rinse your mouth with saltwater every few hours to help get rid of bacteria.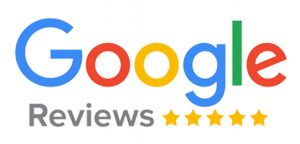 What Our Patients are Saying
After a year of a upper denture issue(not Dr fault). Dr. Felton is making it right and not charging me for something I had no control over. That is... Read More huge! So, I know that this practice cares for the patient. And not just here to take money over and over again....I would definitely recommend....and this is my dental practice forever

Tara P


November 9, 2022

Tamara & Doctor Felton we're both amazing.

Antoinette Brown


November 8, 2022

I had the pleasure of having Tamara Matthews as my Hygienist! I've never felt so listened to and taken care of. I highly recommend her snd the practice!

Building Home Wealth LLC


September 15, 2022

After explaining my concerns with Dr Felton, he explained my condition and procedures how he would take care of it. I placed my trust in him and returned the following... Read More day to have teeth extracted. The procedure was a success. My fear of of scheduling an appointment with a dentist (Dr. Felton) has finally changed. I recommend Felton Denistry. Thank you Lord for eliminating the fear.

Rhonda Goins


September 15, 2022

I love this place! Which may be weird to say about a Dentist. It's a welcoming environment. I love that the staff is diverse and has no problem Educating you... Read More about your mouth health. The Doctor is just as lovely. He doesn't say much, but when he doesn't speak, it's always Delightful and Educational. I enjoy that he doesn't talk to fill up space! The begin to the end was excellent!

Ms. "Tae" Thompson


August 11, 2022

Very welcoming atmosphere. Friendly associates and quality of care was excellent. Kept me informed every step of the way.

Randy Zach


August 11, 2022

Recently moved to the area and after my daughter and I went, somewhat excited to have rest of family go soon. The staff was great. First time I felt a... Read More dentist and staff took the time to do full evaluation and come up with a treatment plan. Don't have serious issues, but good to know they work to truly make a difference.

Allen Price


August 11, 2022

Dr. Felton and his staff do a superb job ensuring your comfort and understanding of necessary procedures. They are awesome!

Vicki Hill


August 1, 2022

Everyone is always super friendly and very helpful and cares about your well being. Been seeing Dr Felton for meny years. Great practice.

Brenda Bender


August 1, 2022