You Can Have a Pain-Free Jaw with TMJ Treatment in Chester, VA
Do you have nagging jaw pain? Popping when you chew? Maybe even a locked jaw at times? These are all symptoms of TMJ disorder that Dr. Felton at Felton Dentistry can treat with a simple oral appliance. TMJ treatment from our Chester dental team can help:
What is TMJ?
TMJ stands for temporomandibular joint, and is the joint that connects your lower jaw (mandible) to your skull. This joint is on both sides of your head in front of your ears. This joint is what allows your jaw to open and close so that you can speak and eat.
A TMJ disorder will cause pain in the joint and/or face and make it difficult to move. Even though you may be suffering from TMJ pain, you may not know exactly what it is. Simple acts like talking and eating can cause TMJ sufferers to feel shooting pain in the area of their jaw, face, and ears.
Women are most commonly affected by it and many factors that can cause it, such as arthritis, habitual grinding or clenching of the teeth, joint erosion or structural problems present at birth. Other factors may play a role in this as well, even though they may not be the direct cause of TMJ disorder. Those are orthodontic braces, poor posture, stress, lack of sleep, and a poor diet.
How to Know if You Have TMJ?
The most common symptom of TMJ is pain in the jaw and surrounding muscles, which can include headaches. It's also possible for pain to occur in the face and neck. If you feel stiffness in your jaw and have limited movement, that may be a sign of TMJ disorder as well. Locking of the jaw or clicking and popping in the joint area, or a shift in how your teeth are aligned are other indicators. If you experience any of these signs or symptoms, contact your dentist at Felton Dentistry, so that we can make an assessment and prescribe treatment if you are diagnosed with TMJ disorder.
Finally, Find Relief with a Custom Oral Device
With the aid of custom night guards, we've allowed many patients to enjoy freedom from TMJ discomfort after they had given up hope. Your new oral appliance will fit comfortably in your mouth while you sleep. It will move your lower jaw forward just a bit to ease the tension on your TMJ. Although the action is slight, it's enough to help your jaw relax.
Your jaw will feel better, and you won't wince in pain every time you laugh, talk, or chew. The night guard will also help eliminate teeth grinding while you sleep (which many people do without even knowing it). Less teeth grinding means less damage to your tooth enamel and can even mean fewer and less intense headaches.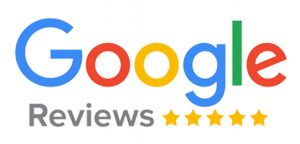 What Our Patients are Saying
After a year of a upper denture issue(not Dr fault). Dr. Felton is making it right and not charging me for something I had no control over. That is... Read More huge! So, I know that this practice cares for the patient. And not just here to take money over and over again....I would definitely recommend....and this is my dental practice forever

Tara P


November 9, 2022

Tamara & Doctor Felton we're both amazing.

Antoinette Brown


November 8, 2022

I had the pleasure of having Tamara Matthews as my Hygienist! I've never felt so listened to and taken care of. I highly recommend her snd the practice!

Building Home Wealth LLC


September 15, 2022

After explaining my concerns with Dr Felton, he explained my condition and procedures how he would take care of it. I placed my trust in him and returned the following... Read More day to have teeth extracted. The procedure was a success. My fear of of scheduling an appointment with a dentist (Dr. Felton) has finally changed. I recommend Felton Denistry. Thank you Lord for eliminating the fear.

Rhonda Goins


September 15, 2022

I love this place! Which may be weird to say about a Dentist. It's a welcoming environment. I love that the staff is diverse and has no problem Educating you... Read More about your mouth health. The Doctor is just as lovely. He doesn't say much, but when he doesn't speak, it's always Delightful and Educational. I enjoy that he doesn't talk to fill up space! The begin to the end was excellent!

Ms. "Tae" Thompson


August 11, 2022

Very welcoming atmosphere. Friendly associates and quality of care was excellent. Kept me informed every step of the way.

Randy Zach


August 11, 2022

Recently moved to the area and after my daughter and I went, somewhat excited to have rest of family go soon. The staff was great. First time I felt a... Read More dentist and staff took the time to do full evaluation and come up with a treatment plan. Don't have serious issues, but good to know they work to truly make a difference.

Allen Price


August 11, 2022

Dr. Felton and his staff do a superb job ensuring your comfort and understanding of necessary procedures. They are awesome!

Vicki Hill


August 1, 2022

Everyone is always super friendly and very helpful and cares about your well being. Been seeing Dr Felton for meny years. Great practice.

Brenda Bender


August 1, 2022