Family Dentistry in Chester, VA Protects Your Loved Ones' Smiles
Visit Dr. Felton for all your Chester, VA dental needs.
Dr. Walter Felton has treated Chester patients for over 35 years, including countless children and older kids through family dentistry. He and our team love to teach tiny patients good oral hygiene and watch them grow up with beautiful, lasting smiles. We can care for every member of your family. Here's why so many people trust their loved ones' dental needs to us:
Call our Chester dental team today at 804-717-2099 to schedule appointments for everyone! Our family dentistry practice address is 10611 Greenyard Way, Ste. A – centrally located a short drive from several schools, including O.B. Gates Elementary and Lloyd C. Bird High School. Felton Dentistry is a division of Central Virginia Dental Care.
Simplify Your Life With One Dentist Office for Your Entire Family
Along with our experienced family dentistry team, Dr. Walter Felton offers you and your family a complete suite of services all under one roof. Our Chester, VA office is conveniently located, plus we're open for early morning as well as late afternoon appointments. There's no need to visit any other dentist! Take a look at all the services that will help your loved ones maintain healthy and attractive lifelong smiles:
Pediatric Dental Procedures at Your Family Dentist in Chester, VA
Felton Dentistry offers family dentistry in Chester, VA that includes full-service dental care to children of all ages. Our dentists have received the extra years of special training needed to treat the oral health of children –– from infants to teens.
Because a child's primary teeth, or "baby teeth," are so important for proper chewing and eating, guiding permanent teeth to grow in the correct position, and aiding in jawbone and muscle development, we have specialized pediatric dental procedures.
Pediatric Teeth Cleaning
Teeth cleaning begins as soon as a baby is born and continues for the rest of their life. So, starting early with good oral hygiene habits sets a child up for a lifetime of healthy teeth.
For babies, parents can wipe the gums with a soft, wet washcloth. As soon as they have their first teeth, start brushing with a soft-bristled brush with just a small, grain-sized bit of toothpaste. When your child reaches age 2-5, it's ok to put a pea-sized amount of ADA-accepted fluoride toothpaste on the toothbrush, but make sure they are not swallowing the toothpaste. Having them spit before rinsing with water can help with this. Parents should brush a child's teeth or supervise until they can do it properly themselves, usually around age 8.
Flossing is also an important part of good oral hygiene, even for kids. Flossing helps remove plaque between the teeth that a toothbrush can't get to. If your child has two teeth together, then it's time to start flossing. Be sure to help your child get into a daily routine of flossing. This will help set them up for a lifetime of healthy teeth.
Pediatric Sealants
The purpose of good oral hygiene is to remove bacteria and food particles that can cause cavities. Parents can remove bacteria from a baby's mouth with a clean washcloth. Older children often need assistance as well, to make sure they are brushing thoroughly at least twice a day. Limiting sugary snacks can help prevent cavities too.
In some cases, we may recommend your child get protective sealants that are applied over the molars to prevent decay. The sealant is a protective coating that forms a barrier to food, plaque, and acid. It gets into the grooves of the premolars and molars (back teeth) where cavities are most likely to occur.
Pediatric Fluoride Treatments
Fluoride is a mineral that helps strengthen tooth enamel. Fluoride treatments have been shown to help prevent tooth decay, slow it down, or stop it from getting worse. Pediatric fluoride treatments, used in conjunction with fluoride toothpaste, flossing, healthy eating, and regular dental exams, can help teeth more effectively resist cavities.
Fluoride treatments can be 2 to 4 times per year, but how often your child receives them depends on how prone they are to cavities. The procedure of putting fluoride on your child's teeth is quick. We simply swipe the fluoride treatment onto the top and sides of each tooth with a small brush.
After fluoride treatment is applied, your child can eat and drink soft foods or drinks at room temperature. Wait at least 4 to 6 hours before brushing or flossing the teeth.
Pediatric Exam & X-Rays
X-rays are a critical component for diagnosing and treating health conditions that can't be detected during a clinical exam. With the help of an x-ray, your dentist can identify a cavity but also help diagnose bone disease, examine erupting teeth, assess the effect of an injury, and plan your child's treatment.
The American Academy of Pediatric Dentists recommends x-rays and exams every 6 months for children with a high risk of tooth decay. On average, most pediatric dentists request x-rays once per year. X-rays are taken only when needed, as pediatric dentists are careful to minimize children's exposure to radiation. Although the amount of radiation received in an x-ray is very small, your child will be protected with lead aprons and shields.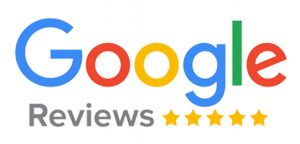 What Our Patients are Saying
After a year of a upper denture issue(not Dr fault). Dr. Felton is making it right and not charging me for something I had no control over. That is... Read More huge! So, I know that this practice cares for the patient. And not just here to take money over and over again....I would definitely recommend....and this is my dental practice forever

Tara P


November 9, 2022

Tamara & Doctor Felton we're both amazing.

Antoinette Brown


November 8, 2022

I had the pleasure of having Tamara Matthews as my Hygienist! I've never felt so listened to and taken care of. I highly recommend her snd the practice!

Building Home Wealth LLC


September 15, 2022

After explaining my concerns with Dr Felton, he explained my condition and procedures how he would take care of it. I placed my trust in him and returned the following... Read More day to have teeth extracted. The procedure was a success. My fear of of scheduling an appointment with a dentist (Dr. Felton) has finally changed. I recommend Felton Denistry. Thank you Lord for eliminating the fear.

Rhonda Goins


September 15, 2022

I love this place! Which may be weird to say about a Dentist. It's a welcoming environment. I love that the staff is diverse and has no problem Educating you... Read More about your mouth health. The Doctor is just as lovely. He doesn't say much, but when he doesn't speak, it's always Delightful and Educational. I enjoy that he doesn't talk to fill up space! The begin to the end was excellent!

Ms. "Tae" Thompson


August 11, 2022

Very welcoming atmosphere. Friendly associates and quality of care was excellent. Kept me informed every step of the way.

Randy Zach


August 11, 2022

Recently moved to the area and after my daughter and I went, somewhat excited to have rest of family go soon. The staff was great. First time I felt a... Read More dentist and staff took the time to do full evaluation and come up with a treatment plan. Don't have serious issues, but good to know they work to truly make a difference.

Allen Price


August 11, 2022

Dr. Felton and his staff do a superb job ensuring your comfort and understanding of necessary procedures. They are awesome!

Vicki Hill


August 1, 2022

Everyone is always super friendly and very helpful and cares about your well being. Been seeing Dr Felton for meny years. Great practice.

Brenda Bender


August 1, 2022